Ever wondered how decorators make painting a house look so easy? Professional painter and decorator Gerard shares his top 5 tips to any DIYer embarking on a decorating project..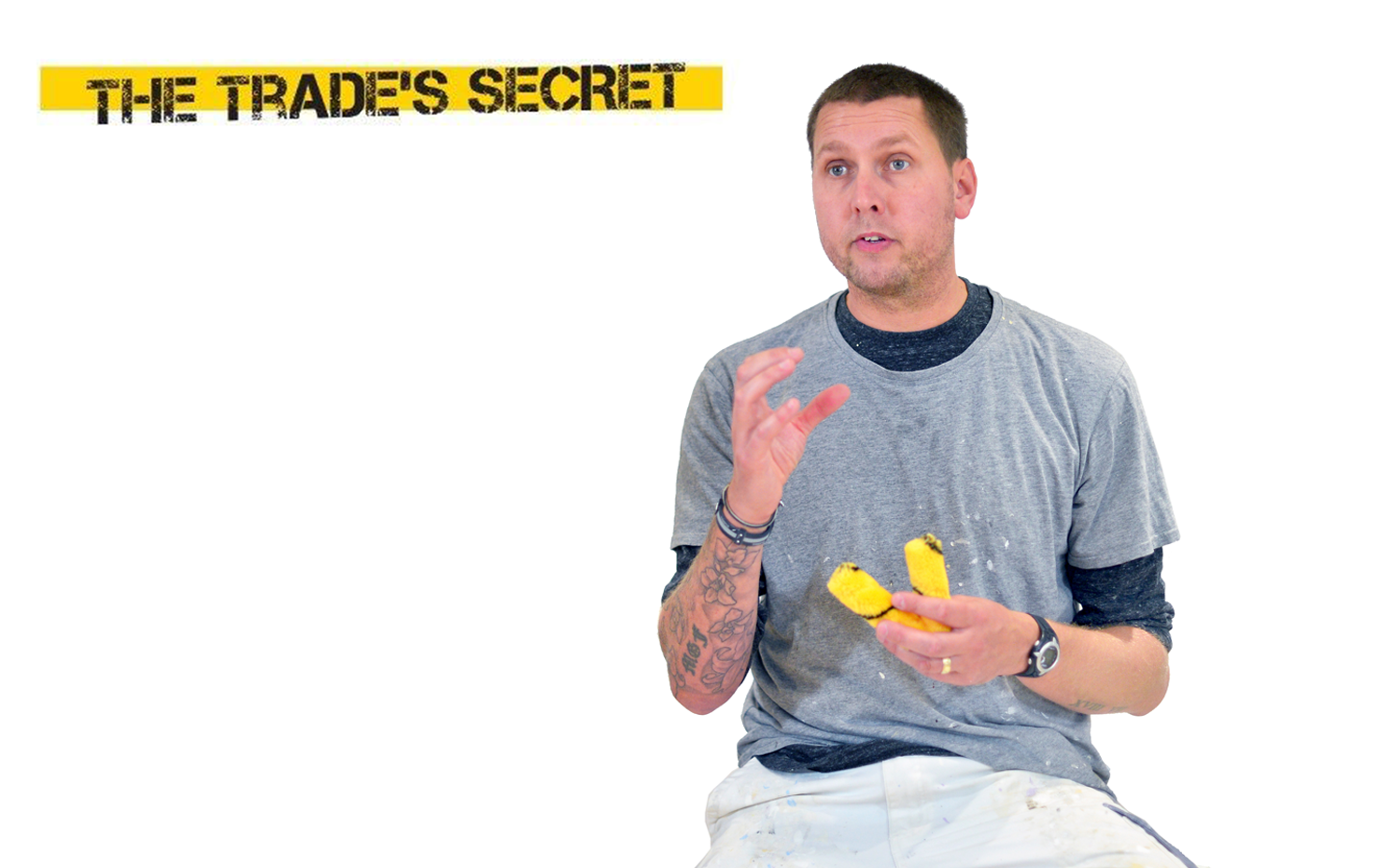 1. Preparation Is Key
Don't rush, take your time. Preparation is key to anything you do but particularly in decorating. If your painting job isn't prepared properly, then the finish isn't going to be very nice. So make sure all your prep is done properly: holes filled in, walls sanded back nicely, etc.
2. Decanter The Paint
My top tip for painting would be to always decanter the paint from its larger container (2.5L or 5L can) into a smaller tub. By doing this, you're using the paint little and often, which means the paint stays 'alive' and the pigment is true to its colour. After a while pigment settles in paint, so if you use it straight from the container, after half an hour or so the paint pigment will settle down again. A lot of DIYers don't realise that you have to constantly mix paint.
3. Choose Tools That Are Comfortable In Your Hand
When choosing any tool, go for the product that's comfortable in your hand. At the end of the day, it's your hands doing the work. Yes you've got the tools, but if they don't feel comfortable in your hands then you aren't going to get the desired result. A lot of people would feel more comfortable using tools with a rubber-based handle - a better grip gives you more confidence.
4. Know Which Sealant You Need
If you're using a silicone based sealant, it's important to know that silicone repels any type of paint thats applied to it. Make sure the sealant you're using is paintable and that it adheres to multiple services; i.e. brick, woodwork, concrete blocks, etc. If you're using a sealant - particularly externally - you need to make sure that you can paint on top of it. Sealants can be used internally as well for things like dado rails, picture rails, etc. The choice of colour will also make a difference depending on what you're using the sealant for. If you're painting with darker colours, then you want to use darker coloured sealants like browns and and black instead of white, to ensure the best overall finish.
5. Choose The Right Tool For The Job
Finally, click here for some advice for choosing the right tools and materials for painting jobs.