Professional builder Jack has lots of experience in laying patios. Here, he shares his essential tools for the job, as well as a top tip to all DIYers embarking on a patio project.
This particular tool is one of the most important tools in my toolbox, because it has a variety of uses. One being in masonry; it's able to cut bricks, blocks or stone. You simply tap the end with a hammer, which will split the block to your desired size. It's also very good for hitting lumps of concrete up off the floors or walls in order to gain a flat surface, which is often needed. It's also got a protective shield so that if you miss the end, your hand is protected. I thoroughly recommend keeping a sharp blade on this tool, obviously if you have a blunt blade it's going to take you longer to cut the block. When you're a professional like myself, speed and accuracy is very important.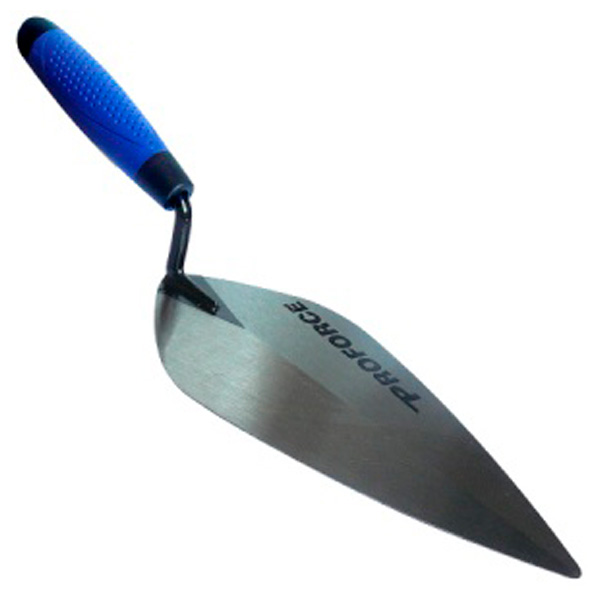 Here I have a typical bricklaying trowel. Personally I prefer to use a 10-inch trowel for brickwork because it gives me more control and precision in my work. This particular trowel has good sharp edges, so that when you cut the muck off of your masonry work, you don't smear it and stain it across the face, which would create a mess. It also has a good rubber handle, as opposed to a wooden handle. Personally I prefer the rubber handle, as it gives me more grip and more control over the trowel, enabling me to work better and faster.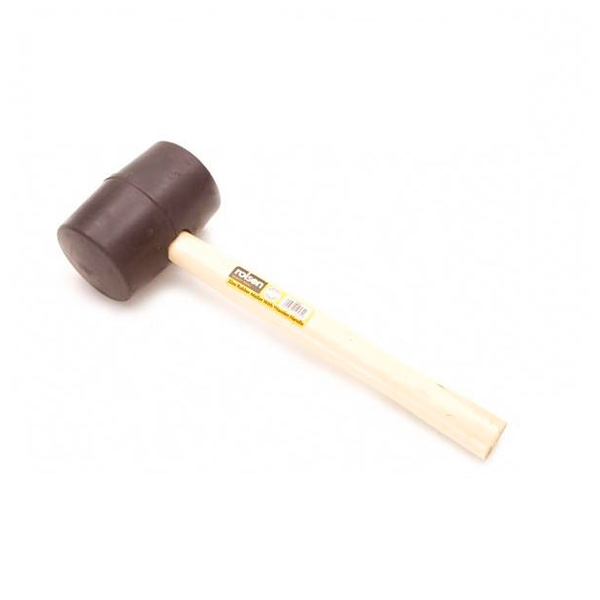 I would generally use this 32oz rubber mallet for laying patio slabs, particularly big slabs. People sometimes use lump hammers laying patio slabs, but I've seen a lot of slabs cracked using these because of the metal head. So I always opt for a rubber mallet.
And finally, here's Jack's top tip to anyone embarking on a patio project, large or small:
My top tip to any DIYer, regardless of what the job might be, is preparation. A job is only as good as how well it's prepped. Using professional tools ensures me two things: precision and longevity. Good preparation and using the correct professional tools results in a good job – plus, you'll find the working process a lot easier.